English listening
English listening is a phrase used to express the art using the ears to listen to audio message in English language originating from a person or device. It can be used to describe a tangible product such as English listening videos or intangible product such as English listening skills.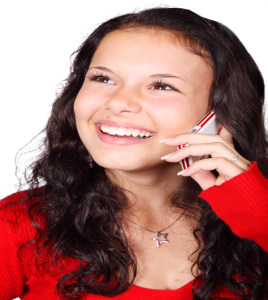 English listening skills are required for most jobs. It's assumed the listener has good hearing capability and enough vocabulary to listen and understand. For most people hearing is not a problem but the vocabulary and the usage of words can be challenging.
Listening to a conversation in English can be quite difficult for some people. One of the problems people face in English listening is the sound from the voice of the speaker or audio. The spoken English language has special sounds that may not exist in the listener's native language.
English listening skills and challenges in acquiring them
The English language has also special sound combinations which may be unfamiliar. Like music it has different sound patterns. These sound patterns have to be taught. You need a good teacher to help you with these sound patterns. There are some good teachers and others who are not so good. Choose your teacher based on the country you live or want to live. For example if you want to live in the United Kingdom, choose a native speaker from Britain. If live in Canada or USA choose a native speaker or a school from either country.
There is also Rhythm in the language. You will find these rhythms in speakers of English with different accents. Different speakers from different areas will have different accents because of differences in rhymes and rhythm.
Another difficult in English listening is understanding words which when combined have a special meaning. A good knowledge of grammar can help to overcome understanding word combinations.
There are words which are words that are not completely said and can make listening difficult. Some of these words may have some sounds missing or even changed. Sometimes there may be even overlapping of sounds which makes English sound fast. If you overcome these obstacles you will find that listening English is easy.
Once you have mastered some basic grammar you can listen to English for a short time and a long time.
We have developed an integrated course that incorporates English listening, English comprehension, English writing, grammar and English speaking. Click here if this is what you are looking for. This course is designed for those who are interested in developing a career in a country such as Canada or USA where English is essential to succeed.
Other related topics