Canadian Good Manufacturing Practices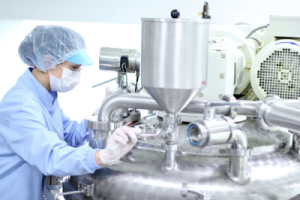 Good manufacturing practices are practiced all over the world although different terminologies may  be used. In Canada we have Good Manufacturing Practices. In USA we have Current Good Manufacturing Practices (CGMP) . Some people think CGMP stands for Canadian GMP but this is not true. There are subtle differences between GMP and CGMP. Knowing one does not mean you know the other as well. There are  however more similarities than differences. In this article GMP and Good Manufacturing Practices will be used interchangeably.
What is the purpose of  GMP?
It is a system of controls which you will find in pharmaceutical companies. These controls help to prevent product   contamination. Good manufacturing practices also helps to prevent mix-ups  or making of wrong decisions or occurrence of of  deviations from  established procedures, product failures, and errors. Thus GMP  assures that drug products of high quality enter into the market.
Who needs the Good Manufacturing practices (GMP)?
Would you believe someone who claimed that  only the personnel involved in the manufacturing of drugs need to know the GMP? I hope not.  Knowledge of the  Good manufacturing practices is required by all those who carry out regulated activities such as manufacturing, packaging, testing, warehousing, distribution, labeling and importation of drugs. As you can see GMP is  required in many areas. GMP is about protecting the product. All the activities involving the protection of the product must be carried out in a certain way according to the GMP. If you work in a warehouse  or a lab that involves analyzing drugs for human consumption you also need to know the GMP.
Many professionals are involved in implementing the Good manufacturing practices. Quality assurance  and quality control professionals are involved in ensuring that only high quality drugs are manufactured. Manufacturing personnel need to know the standards such as personnel health, dressing, product protection and the correct attitudes among others.   Regulatory affairs personnel need to know the GMP to ensure that only products that comply with regulations are submitted for approval. Quality control auditors need to know the GMP in great depth in order to make proper audit.
This one day course on Canadian GMP will be presented by experienced industry experts. It will give an overview of the GMP.  It will highlight the areas in which the Canadian GMP differs from other GMPs. This in-class course will be preceded  by an online course. The course is based on  the 2009 Edition, Version 2  of GMP Guidelines.
To participate in this course, you must have completed the Online course successfully.  This course will be useful to those aspiring to work in:
Quality assurance
Quality Control
Manufacturing of pharmaceuticals
Regulatory Affairs
Quality Control auditors
By registering for this course you will be deemed to have registered for the Online course.
The cost of taking both online and this course is CAD 585.00.