Online classes: Are they right for you?
Online classes have done much to make education available to anyone interested in learning and improving their skills. In the past, the type and quality of education that you obtained depended largely on your geographical location and your socioeconomic status.
If you had wealthy parents living in a highly developed country such as USA or Britain, or Canada  among others you had a very good chance of getting a top-notch education. However, things have changed in the 21st century. Today, virtually anyone, anywhere can get the education that they want and deserve, thanks to the proliferation of "open universities" and distance education providers  through online classes.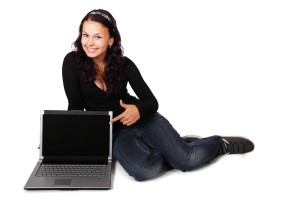 Online classes allow you to take charge when it comes to your learning experience. As such, it works best for highly motivated, self-starting individuals who feel that their present circumstances prevent them from attending classes in a conventional classroom setup.
For example, if you're working nine-to-five and realize the need to brush up on your language skills or obtain a certification for certain skills such as food handling or graphic design, then online classes can be your best friend. You'll be able to go to class when your workday is over, without the added hassle of commuting while you're tired or spending additional hours away from your family.
If you feel you're too old to sit in a regular classroom with a bunch of teenagers or simply don't have the time to do so, then online classes  that are the perfect solution. No one will force you to adjust to the social norms of a group, or compel you to slow down or speed up to suit the average range either. You can adjust the pace of your classes to fit your unique requirements.
Online classes are a great way to continue learning no matter what your age or personal circumstances. If you've got the will to succeed and a reasonable amount of determination, then online education is  the perfect solution.