How to learn English conversation
English is one of the most widely used languages in the world. It is spoken in the United States, Canada, and the United Kingdom, as well as the different Commonwealth territories and countries once under the rule of the British Empire.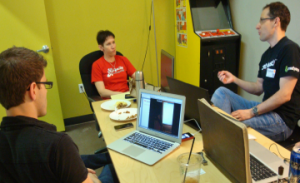 Added to that is the fact that English is now considered the international language—a common language that most people are familiar with through various media as well as extensive use in business and the academe.
Many people are taught English in the classroom, but a majority of them who don't use the language everyday often speak English very poorly. If you fall under this category, don't lose hope. There are ways to train yourself to speak English better and carry on a great English conversation.
Naturally, if you'd like to improve your skills in communicating in a particular language, you'll have to use it often. Seek out opportunities to speak or write in English to get better in your English conversation skills.
Today, more than ever, it's pretty easy to strike up a friendship with someone who does speak English very well. There are different online groups and social networks that may help you to improve your English Conversation skills.
Reading English books and watching English movies is also a good way to familiarize yourself with the sound of the language. Sound and sense go together, so don't underestimate the power of listening. When you learn what English sounds like, you'll be better equipped to form and use English words.
An online English class is a great shortcut that will give you all of the aforementioned opportunities in one place.
Such classes will teach you basic grammar, give you some entertaining reading material suited to your level of comprehension, and help you to improve your English conversation.
In such classes you can even learn at your own pace in the ease and privacy of your own home or office.