Ten Things you need to know about generic drugs and generic drug companies
Generic drug companies have been around for many years. Some people have estimated that the generic drug industry is growing at the rate of 10% every year.
Generic drugs continue to take a large market share and their expenses are much lower than the brand name companies. Generic drugs are much cheaper than innovator drugs and consumers prefer them because of their lower price.
The generic drug companies like to copy profitable innovative drugs once the patent expires.
1.Generic drugs are known by both trade name and a generic name
The generic drug company chooses the trade name.
The company cannot change the generic name. Why? The generic name is already decided by the regulatory agency and all generic drugs using one reference drug must have the same generic name.
The generic name is the name of the active ingredient. The active ingredient must remain the same irrespective of the version of the drug you take.

2.Generic drug companies submit abbreviated submissions to secure marketing approval
In USA generic drug companies must submit an Abbreviated New Drug Application commonly referred to as ANDA.
The ANDA is sent to Center for Drug Evaluation and Research. In Canada generic drug companies submit their application to Therapeutic Products directorate.
The application is called abbreviated new drug submission (ANDS). Similar types of applications are usually submitted to many other regulatory agencies. The term "abbreviated" is used because generic companies submit only a short application for review. Generic drug companies are not required to carry out costly animal and clinical research.
The expensive research has already been carried out by the original brand company and there is no need to repeat it. Generic drug companies do not need to proof the safety of the medicinal ingredients.
They only need to proof that the generic drug is bio-equivalent to the innovator drug.
3.What a generic drug submissions needs to be approved
To get a generic drug approved by the FDA, Health Canada or the EU it drug must meet all the following conditions.
It must contain the same active ingredients as the innovator drug being copies (notice that inactive ingredients can be different)
It must be in the same dosage form, be identical in strength, and be administered using the same route of administration as the innovator drug.
It must treat the same disease condition as the innovator drug. In other words it must have the same use indications.
It must be bioequivalent. A clinical trial is required to proof bioequivalence
It must meet the same requirements for identity, strength, purity, and quality as the innovator product
It must be manufactured under Good manufacturing practice conditions.
4.Raw materials for making generic drugs from many sources
About 80 percent of all raw drug ingredients used to make brand and generic drugs in United States come from other countries.
It is very difficult to know where all the components of a generic drug or any other medicinal product whether it was manufactured in USA, Canada or any other country. We are living in a highly networked interdependent world.
5.How Generics drugs may differ From Brand-Name Drugs
Generic drug companies are allowed to make a generic drug which differs from the innovator drug in the following ways:
Different Shape: Many shapes are possible. The shapes depend on the type of tooling used
Different Color: The color is based on the addition of tiny amounts of approved coloring agents
Different Packaging: They may use different packaging material
Different Labeling: The labeling may not be significantly different. Only minor changes are allowed.
Different Flavoring: If there was a flavor in the brand generic drugs can have a different flavour
Different Preservative: If there were preservatives in the innovator the generic drugs may use different preservatives
Generic drugs are allowed to have different inactive ingredients. These ingredients are commonly referred to as excipients . They include substances that improve powder flow or compression to form better tablets. All the inactive agents must be considered to be safe by the regulatory agencies to be included in the generic drug.
Generic drugs may also have a different expiration date from the brand-name drug. However the generic drug must remain effective until its expiration date. This is also required for a brand-name product.
6.How an ANDA or an ANDS is organized
Both of these submissions  are organized in modules as follows:
Module 1: This module contains administrative and prescribing information and other information depending on the region. It includes fully completed and signed forms
Module 2: This module consists of summaries and overviews of the other modules. This module has the following subsections
2.2 Introduction
2.3 Qualities overall summary is a summary of the results or data reported in module 3
2.5 Clinical overview .This is an overview of the findings in the clinical study reports found in module 5
2.7 Clinical summaries. This consists of summaries of the bioequivalence studies found in the reports placed in module 5
Module 3: Quality consists of all the data relating to chemistry, manufacturing and controls.
Module 5: It consists of reports of clinical studies.
7.Regulatory Affairs personnel prepare ANDA or ANDS?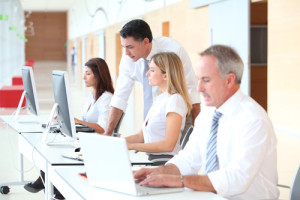 These are submitted by regulatory affairs personnel working for generic drug companies or consultants.  In USA and Canada most applications are carried out using the eCTD format. Although an ANDS or ANDA is shorter than an innovative drug application, not everyone can submit a correct application.
8.Many generic drug companies submitting sloppy and incomplete applications to FDA
There are many people out there who claim they can help you to submit an ANDA or an ANDS. They may know the process, but they may not understand the details required by the regulatory agencies.
They can cause you unnecessary delay. The problems they face are in the details.
As of December 2015 about 4,300 generic drugs were at different stages of review awaiting approval. The FDA placed the blame on the generic drug companies for submitting sloppy and deficient applications.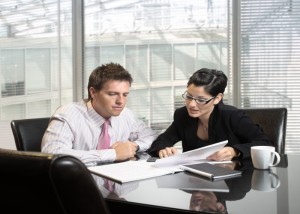 This is what  slows down the review process. Sometimes applications lack vital information, such as relevant bioequivalence clinical research. Sometimes it's not clear when the original drug will lose patent protection.
In some cases there are pending court cases over patent protection. Under these circumstances the generic drug will not be approved for marketing.
As many companies try to make generic drugs to cash on the growing need for generics, too many generic drug submissions demonstrate lack knowledge about pharmaceuticals or how to make them. FDA and other regulatory agencies such as Health Canada are not in the business of training sponsors on how to make pharmaceuticals. We may be able to help you.Please contact us.
9.Generic drug companies employ many people
Because generic drug companies duplicate many innovative drugs, they generally tend to employ many people. You are more likely to be employed by a generic company than an innovator drug company.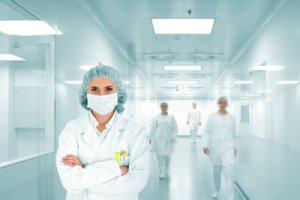 The following are some of the opportunities to check out:
Pharmacovigilance specialist
Clinical Research Coordinator
Pharmacokinetics
Regulatory Affairs
Clinical Research
Formulation
Quality assurance/Quality control
Packaging/labeling
Manufacturing
Pre-formulation studies
10.Courses that could help you to improve your chances or promotion or employment
Although some people may take more courses, we have the following courses that could help you to enhance your career in the generic drug companies or Brand name companies.
Chemistry Manufacturing and Controls
Generic drug companies in Canada
The following are some of the generic drug companies in Toronto. Apotex Inc. is the biggest in Canada.